Desire and Creativity
Desire is both a big word and a small one. When couples are struggling to find time, energy and headspace to make love, they are often given the advice not to wait to feel desire before initiating sex. Instead, they are advised to make love – to take action – and let the "mood" follow. I've always felt that art, for the most part, works along the same lines. Turn up, and let the mood, the...
Parenting and creativity →
An article from Austin Kleon on writing and fatherhood. Main message: don't use your kids as an excuse not to turn up to "the thing."  http://www.austinkleon.com/2013/02/09/on-writing-post-fatherhood/ Irony alert. I usually write about balancing parenting and writing myself. There is a small chance that I have to rely on articles written by someone else since I'm not...
12 tags
What does smart failure mean for you? →
Interesting article by Doug Sundheim called "To Increase Innovation, Take the Sting Out of Failure" on how to make risk-taking more meaningful, and palatable. http://blogs.hbr.org/cs/2013/01/to_increase_innovation_take_th.html?utm_source=Socialflow&utm_medium=Tweet&utm_campaign=Socialflow When I talk about the importance of failing, my workshop participants or coaching clients...
15 tags
5 tags
"Sometimes a good idea is a bad idea turned upside down."
10 tags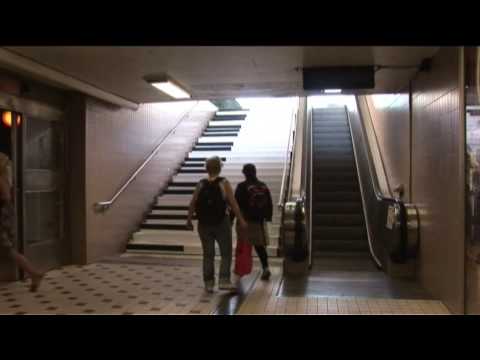 14 tags
Watch
Watch this if you ever find yourself believing that your art depends on expensive equipment.  Landfill Harmonic, a film about people transforming trash into music, love, courage and creativity. . posted on Facebook by Amir Sepasi. www.facebook.com/landfillharmonicmovie.com
8 tags
Creative wisdom from my 3 year old: "Sometimes when you want to draw, it's ok to just scribble. It means you're learning."
8 tags
18 tags
How Reality Talent Shows Hurt Artists
Every season, you tune in to watch another generation of Idol contestants. You relish the transformation of an awkward teenager to international star. You embrace the evolution of an obscure unknown to Grammy winner. You cry along with the singer who has emerged from the privacy of their bedroom to take the stage euphorically as a consummate professional. It's the rapid rise to fame that the Idol...
4 tags
Facebook
Recently, I've found that some of my discussions about creativity and innovation are happening on Facebook rather than here, especially shorter posts that respond to recent articles or media coverage. If you want to follow me there as well as here, "like" my Facebook page at Anna Lidstone -The Pragmatic Artist. 
9 tags
The Holy Trinity of Inactivity: How Boredom,... →
Interesting article by Thorin Klosowski about how important it is to regularly do…nothing. And not just so that we can be more creative, but also because sometimes we just need to do…nothing. 
10 tags
Good work, great work and Michael Bungay Stanier
I've written before about the challenges of turning up to our creative work when we have so many competing priorities. For most of us, our creative work is just one of many things we are devoted to (since most of us are quite devoted to eating and paying our bills, to say nothing of raising children and getting Great Aunt Edna to the podiatrist). It's not just that we have to make...
7 tags
Creativity at any cost?
Somewhere along the line, some people seem to have got the impression that creativity and innovation are reasonable approaches to every situation, and involve arbitrarily throwing out all the rules that have come before it, relentlessly implementing new ideas just because they are new, ignoring history and generally doing everything possible to go against the status quo, social norms and...
5 tags
Will, Skill, Drill: A Conversation with Tim... →
I first met Tim Hurson at the Next Idea Creativity Conference in New York, and have since taken his training on facilitating productive thinking. A very inspiring guy. This is a conversation with him that appeared on "Creativity Post" recently in which he talks about creativity as a learned skill. 
6 tags
The right to play...
Context is everything. I'm a big believer in the importance of play - for both kids and adults. So today, when I heard someone say, very assertively, "You don't have the right to stop me playing!!!" part of me wanted to cheer, print it on a placard and parade through the streets, repeating it to anyone who cared to listen. Unfortunately, the someone was my three-year-old....
8 tags
"Creativity is paradoxical. To create, a person must have knowledge but forget..."
– Michael Michalko
12 tags
Whim
One of the things I miss from my old life (you know - that fictionalized time that came before kids, jobs, responsibilities, and the accompanying pressures on time, energy and headspace*) is the ability to produce art on a whim.  Art on a whim. You get a good idea, you play with it, and you execute it, without worrying too much about the why. Ideas don't have to earn their place in your...
6 tags
Euphemisms
I have learnt… If you are a politician in the arts and culture "sector" and you want a surefire way to piss off an audience of artists, refer to them as "content providers" and tell them they should never produce anything that doesn't have an established "market"… It's a remarkably effective way to make fast and committed enemies!
4 tags
"We promise to "get back to our art when things settle down"—..."
– Julia Cameron
9 tags
Throwing out the baby with the bathwater
I spontaneously grabbed my alto recorder the other night while my daughter was playing in the bath. Since then, it's become a habit for me to jam while she has splashing time. It's maybe 15 minutes in the day, while my creations reverberate around the tiled concert hall that is the bathroom. My daughter, who's a fast learner, has realised she can negotiate for more time by...
12 tags
Life lessons you can't buy - the circus comes to...
It has become annoyingly commonplace to hear about cuts to arts funding, especially in schools, as if arts-training is a quaint luxury that is fun and everything but bears no relationship to the real world and has no bearing on either culture or education. It certainly has nothing to do with our aspirations for the future of our society.  Over the weekend, I had the privilege of attending a...
6 tags
BCreative
I'm speaking today at the BCreative Conference on the principles of deliberate creativity. Should be an interesting group of people coming together to discuss the future of the creative industries in BC. 
7 tags
Wonderful news
I started writing the manuscript "The Pragmatic Artist" (the predecessor to this blog) when I became a parent. How was I going to juggle work, home, bills, family and my creative projects? Was it the end of my creative life as I knew it? Would I ever write again?  It looks like I'm going to be revisiting some of those fears in the next few months because…I am in the...
6 tags
"I can't understand why people are frightened of new ideas. I'm frightened of the..."
– John Cage
8 tags
Creative grief
When people think about grief for a creative, they often think of the clichéd path where multiple rejections pre-empt uproarious success, that elegant pas de deux between art and rejection that is told only later, as a mark of true accomplishment. We all have long mental inventories of very famous people who got rejected countless times before finding an appreciative audience for their work. This...
7 tags
A Movie for Creatives: Hugo
I always think that great examples of creativity evoke great reactions. Recently, I saw the movie Hugo. There were times when I wanted to sigh happily, times when I wanted to shout out, "Yes, that's it!," times when I wanted to stand in my seat and shout, "Bravo!! Fantastic!!" and times when I wanted to throw popcorn at the screen, and rewrite the script.  Hugo is the story of an orphaned young...
5 tags
In the Middle of Things
I've been thinking this week about what it means to create "in the middle of things." You know, for those of us who aren't about to have the chance to spend six months in solitude on a desert island to finish a project (or have no desire to do so.) I always love hearing examples of how people have worked out ways to keep their art "close" no matter what...
9 tags
Welcome Eric Maisel
Occasionally, I do a good impersonation of a tormented artist, usually when I'm stuck on a creative project. "I don't want to work! What's the point?" I wail. "Who cares anyway? This is so stupid." And then, as I ramp up, "Why do I do this to myself?" My partner looks at me with affection, and replies calmly, "Because it matters to you. You'll figure it out." For a long time, I have turned to the...
8 tags
Why Eric Maisel doesn't want you to win the...
Many artists I talk to are convinced that they would be able to finish their book/symphony/script/sculpture/painting/quilt and fulfil their artistic dreams if only they had an unlimited amount of money and no commitments. Until then, they argue, there's no point in even starting. Needless to say, most people never get a chance to test this hypothesis, not only for the obvious financial reasons but...
9 tags
Countdown to Eric Maisel
Two more days until Eric Maisel will be paying us a visit here. Eric is the author of over 35 books, including Mastering Creative Anxiety and Coaching the Artist Within. We will be discussing his latest book, Rethinking Depression, how we create meaning in our lives, how we choose creative projects that fit with that meaning …and how to do that in the chaos of the "real world".
2 tags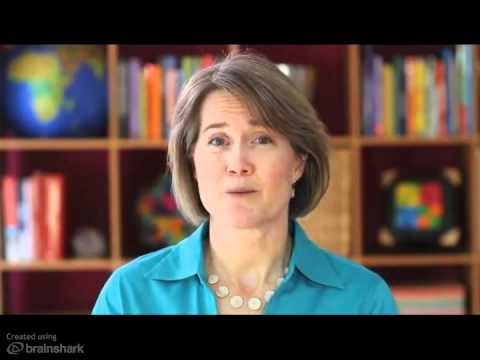 5 tags
"Trying to do the impossible every day leads to grumpiness. Better just to..."
– me
8 tags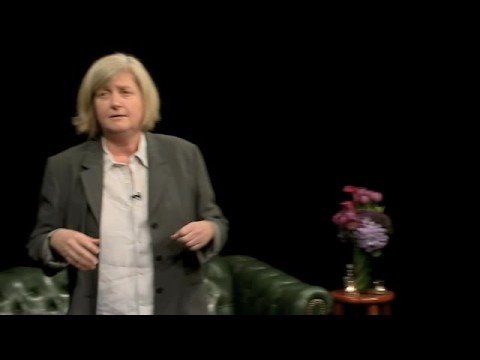 7 tags
I have been experiencing a digital malfunction
This blog has been quiet recently due to a "digital malfunction". That is to say, I hurt my hand last week and had to have stitches, which has meant typing painfully slowly with one hand. Posting here has become overwhelming and tiring as a result, so all non-essential writing has been put on the backburner.  I have realised just how much typing I do and how much I take it for granted...
6 tags
"Any mood can be entered, just like a room, and we can make art from the precise..."
– Julia Cameron, The Artist's Way
6 tags
Announcement - Eric Maisel to appear on The...
Happy to announce that Eric Maisel - America's foremost creativity coach and the author of 35 books, including Creativity for Life, Coaching the Artist Within, The Van Gogh Blues: The Creative Person's Path Through Depression and Mastering Creative Anxiety, as well as co-author of Brainstorm: Harnessing the Power of Productive Obsessions (which I recommended in one of my past...
6 tags
The Inspiration Paradox: Your Best Creative Time... →
Cindi May. Scientific American. March 6, 2012.  "Morning people have more insights in the evening. Night owls have their breakthroughs in the morning." Is that why land animals like humans have their best breakthroughs in the shower?…
4 tags
10 tags
Watch
Susan Cain's TedTalk.  http://www.ted.com/talks/susan_cain_the_power_of_introverts.html I've mentioned Susan Cain before, author of Quiet: The Power of Introverts. Her talk highlights the creative potential of solitude, especially for introverts. She's received a lot of mixed press - cheers from introverts, and a lot of rumblings from people who interpret her message as...
9 tags
"The arts are not a way to make a living. They are a very human way of making..."
– Kurt Vonnegut, A Man Without a Country
5 tags
Why is creativity more important than capitalism?... →
Haydn Shaughnessy, in Forbes. February, 20, 2012.  What do you think? Would you rank creativity "alongside concepts (or ideologies) like capitalism in the pantheon of big ideas"? http://www.forbes.com/sites/haydnshaughnessy/2012/02/20/why-is-creativity-more-important-than-capitalism/
5 tags
7 tags
"It is said that distractions are too easy to come by now that most writers use..."
– Hanif Kureishi. "The Art of Distraction". New York Times. 19 February, 2012.  http://www.nytimes.com/2012/02/19/opinion/sunday/the-art-of-distraction.html?pagewanted=1&_r=1&smid=fb-share
4 tags
"Play is the exultation of the possible."
– Martin Buber
9 tags
Day jobs, day careers, and the art of "selling... →
"A Peaceful, but Very Interesting Pursuit" by Lisa Levy Bio. Published in Rumpus, January 31, 2012. [original link: http://therumpus.net/2012/01/a-peaceful-but-very-interesting-pursuit/] This article is about T.S. Eliot's "day job" in a bank.  Day jobs come up a lot in discussions about art. You know the spiel. A day job is a dead-end, low-paying temporary job that...
6 tags
" Don't ask what the world needs. Ask what makes you come alive, and go do..."
– Howard Thurman
10 tags
Would you live "mistake-free" if you could?
I came across an art product for kids today that says that it lets you do "mistake-free painting," so that you can be "really proud of yourself." Wow, it starts early, doesn't it? The pressure that mistakes are something to avoid, or be ashamed of. And in painting! I've been thinking about this idea of mistakes a lot recently. It comes up a lot in...
8 tags
"It is better to have enough ideas for some of them to be wrong, than to be..."
– Edward Bono
7 tags